Experience pure Recreation
Precious vacation time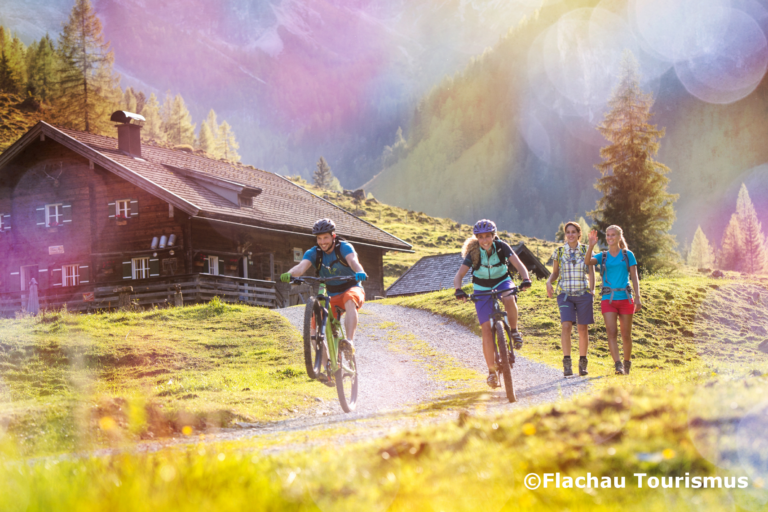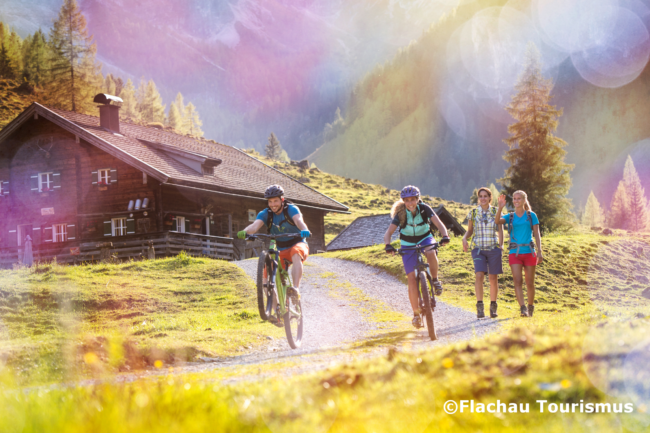 * Alpen-Therme
* Mountain Hikes
* Mountain Biking

Just a few ideas for how to spend your holiday with us!
"It's all about the right mixture!"
and you can create that mixture for yourself!
short getaways - recharge your batteries
Experience true Salzburg hospitality at Hotel & Gasthof Schützenhof! Breathe the freedom of our mountains!
Traditional Alpine huts invite you to stop in for refreshments after your hike or mountain-bike tour!
From traditional schnitzels to Kaiserschmarrn desserts.
Austrian hospitality is something you encounter everywhere here with us in Flachau!
Only a two-hour drive from Munich
With the exertions of the day behind you, unwind gloriously at the Erlebnis-Therme Amadé spa resort.
Immerse yourself in the saltwater pool, or enjoy a healthy sweat in one of the theme saunas …
In the evening, our Schützenhof team looks forward to greeting you in the restaurant
with the excellent selection on our new menu!
Here, we have something sure to appeal to everyone.
Is your mouth already watering at the very thought of it,
are you simply yearning to get away?
Escape that hamster wheel!
Here you can book your 3-day getaway at the Schützenhof in Reitdorf!
2 nights from just € 99 per person (double occupancy)

including lavish breakfast buffet
We look forward to seeing you here!